Daniel Lawrence (Danny Piano Chesnut) Chesnut Sr. & Carolyn Sue Kincaid Chesnut Family Homepage
Limerick, Ireland, Sarsfield Home Town Motto From Latin, An "Ancient City Studied In the Arts of War". Updated August 22, 2009
---
"Click Here For Chesnut Family Reunion May 24th - 25th, 2002 Photo Index Link Page
Click Here For Link To Photo's of the Chesnut Family Reunion Held May 24th-25th, 2002 in Oklahoma City, Oklahoma, Hosted by the Descendants of Revolutionary War Soldier "John Chesnut m. Patience Gum, descendant line through His Son William, and proceeding on down thorough William's son Andrew.
There was a Large and Wonderful Chesnut Family Reunion Experienced in Oklahoma City, Oklahoma, With Attendees From Many Other States, Including Family Members From Washington State, Virginia, Florida, California, Texas, Kansas, New Mexico, Arizona, and Many More Just To Name a few.
There Was Also In Attendance At The Oklahoma City, Oklahoma Reunion, Other Chesnut Family Member Related Lines; Descendant From "John Chesnut"( Ancestor Revolutionary War Soldier, Capt. Hopkins Brigade, Virginia), Son Jacob.
---
"Click Here For Link To Chesnut Family Reunion Photos From August 1998"
"Click Here For Link Page To AUGUST 1998 Chesnut Family Reunion Photos From Mt. Vernon, Rockcastle County, Kentucky"
---

"Click Here for Hi Rez. Photo of Our Home Town, Oklahoma City, Oklahoma, USA"
---
Click Here For: Correspondence; Letters, Homer Jones to Gordon V. Walker, February 1955 to February 1975.
---
Frederick County, Virginia Chesnut Records Research.
---
"Sarsfield Coat of Arms, Banner (Link)"
Click Here For Sarsfield Original Issue Coat of Arms Banner Bearer Shield Link
---
Family Descendent Lines

---
Letter written from my Great Grandmother Jennie Jones Lane to her daughter and son in law, Stella Mae Lane Hill and Louis Arthur (Buddy) Hill ( Buddy Hill, Bud, Oldest of Nineteen Hill Children, Son of William Hill, 10 by the first marriage and 9 by the second marriage; William Hill Born Georgia 1862).
---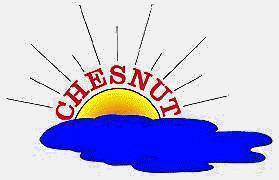 Click Here: "17th and 18th Century Chesnut Family Link Information Page"
The Season of Sarsfield. © Chronicle-Independent (Camden, S.C.) – Monday March 22, 2004.
---
Music related link page will be updated regularly to include information pages and resource link pages for sheet music creation, as well as linked pages for instrument hardware, software, and related music production sites of interest.
---

Click Here: Home Security Emergency Links - Emergency Ready Supplies, Bio Concerns, Other Risk Factors"
---
---
"The Allegory of the Cave; from The Republic, By Plato"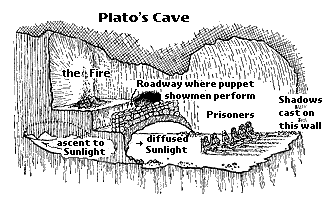 ---
Email Link Forms

Click here for e-mail Letter form to: Danny Piano Chesnut

Click here for e-mail letter form to: Sue Chesnut
---
"Click Here: DannyChesnut.com "Concert Pianist Danny Piano Chesnut"
---
"Darren Chesnut Web Link Reference Files @ DannyChesnut.com"
---
Click Here To Return To Link Page.